Looks like your ad-blocker is on.
All content on our site is
free
and
will always be free
.
Please consider supporting us with disabling your AdBlock software and to gain access to thousands of free content!
You can upgrade to
VIP membership
and browse our site ADs-free. To get VIP membership
click here
.
Not sure how to disable AdBLock? Follow this tutorial:
How to disable AdBlock
Roblox Hacks Outdated Free
Ultraw's Perspective on Clone Tycoon 2's Admin GUI
Roblox Hacks provide a plethora of features for players to enhance their gaming experience. From moderating cheaters to editing leaderstats and tycoon stats, players can customize their game to their liking. The backpack feature allows players to obtain various weapons and potions, including classic swords and rainbow periastron. Other features include redeeming codes, deleting objects, and editing UI toggle keybinds. Check out for more information and to download these hacks.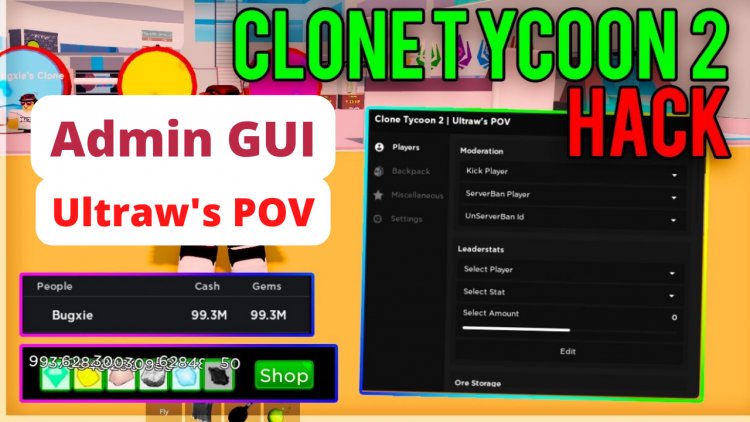 Ultraw's Perspective on Clone Tycoon 2's Admin GUI
What are the features of Roblox Hacks?
Roblox Hacks offer a wide range of features for players to enjoy. With these hacks, you can easily moderate your game by kicking or banning cheaters. You can also edit leaderstats, ore storage, and tycoon stats to your liking. Additionally, you can toggle fight mode, complete worlds, and give yourself gamepasses.
What can you do with Backpack in Roblox Hacks?
With Roblox Hacks, you can get a variety of weapons and potions in your backpack. You can get classic swords, pickaxes, and even rainbow periastron. You can also get potions like random, gravity, and nightmare.
What other features are available in Roblox Hacks?
Roblox Hacks offer many more features beyond moderation and backpack items. You can redeem codes, delete objects like the sky and map, and edit UI toggle keybinds. There are also many more features available for you to explore and enjoy.
Find Roblox Hacks or more of these hacks at https://hackshub.co/roblox-scripts-and-hacks. The download link for this resource can be found at the end of this article.