Looks like your ad-blocker is on.
All content on our site is
free
and
will always be free
.
Please consider supporting us with disabling your AdBlock software and to gain access to thousands of free content!
You can upgrade to
VIP membership
and browse our site ADs-free. To get VIP membership
click here
.
Not sure how to disable AdBLock? Follow this tutorial:
How to disable AdBlock
Roblox Hacks Detected Free
Unleash Your Inner Ninja with the Roblox Shindo Hack N1!
Get the Roblox Shindo Hack N1 to level up faster, unlock Bloodline abilities, and dominate Shindo Life. With features like Auto Farm and Walk Speed, you'll have the edge over other players and enjoy the game like never before.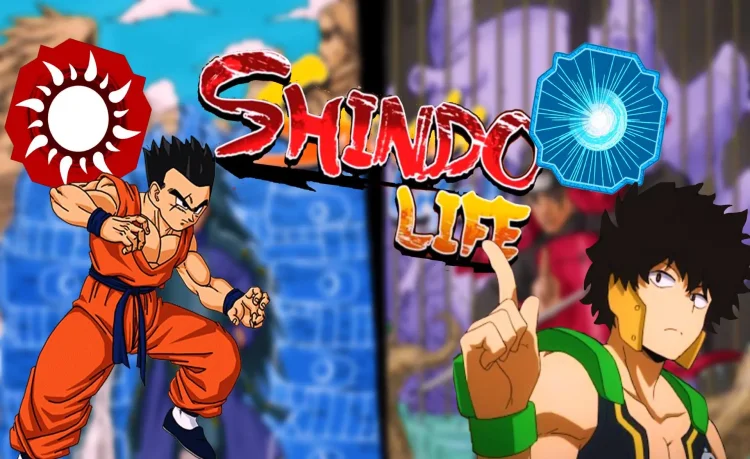 Unleash Your Inner Ninja with the Roblox Shindo Hack N1!
What's the Deal with the Roblox Shindo Hack N1?
Yo, fellow gamers! If you're a fan of Roblox and can't get enough of that Naruto vibe, then you've gotta try Shindo Life. Creating a character and battling others in a Naruto-themed world is where it's at. But c'mon, leveling up can be a real pain, and that's why you need the Roblox Shindo Hack!
Instead of grinding for ages to gain XP and unlock abilities, this hack allows you to level up like a boss, earn XP, unlock Bloodline abilities, and boost your stats in no time. You'll become the top player in the game, no doubt!
What'll I Get from Using the Roblox Shindo Hack N1?
Our dope Roblox Shindo Hack script is packed with features that make leveling up a breeze. You'll have access to ESP, Auto Farm, Walk Speed, and Auto HP Upgrade (among other things) through the script's UI after you inject it.
With Walk Speed, you'll zip between objects like a pro. Auto Farm automatically takes down monsters so you can level up even while AFK. And thanks to Auto HP Upgrade, your HP won't ever hit 0, meaning you're safe while Auto Farm does its thing.
And guess what? You'll unlock Bloodlines – those awesome Naruto-inspired abilities and skills – faster with this hack. So if you're itching to try out all the game has to offer, download our Roblox Shindo Hack and get the most out of Shindo Life!
How Do I Use the Shindo Hack in Roblox?
It's super easy to use the Roblox Shindo Hack, trust me! It's a Lua script that tweaks the game. To inject it, you just need a Lua executor like Krnl or Jjsploit. After installing the executor, pop the Roblox Shindo Hack script in and inject it once Shindo Life is launched.
Once you've successfully injected the script, a UI will appear, and you can pick any hacking function you want. Boom!
Go to our Krnl or Jjsploit page to download a Lua executor and find instructions on how to install it and get it ready for executing Roblox scripts.
Is the Roblox Shindo Hack Safe?
No worries, my fellow gamers! The Shindo Roblox Hack script is super secure and won't mess with your PC – it just modifies the game mechanics. There's zero chance of our Roblox Shindo Hack stealing any account info, and it's been used by the community without any problems. Getting banned is highly unlikely, so don't stress!
But be smart about where you download the script. If you get it from HacksHub, you're golden. Other sites, though, could be sketchy, and we can't vouch for what might happen. And don't forget, our website offers the script for FREE. No charge, nada!
So what are you waiting for, gamers? Download the Roblox Shindo Hack from HacksHub and rule Shindo Life like a champ! Oh, and the download link for this resource can be found at the end of this article.
Get more Roblox Hacks and scripts at https://hackshub.co/roblox-scripts-and-hacks. And remember, the download link for this resource is at the end of this article.