Looks like your ad-blocker is on.
All content on our site is
free
and
will always be free
.
Please consider supporting us with disabling your AdBlock software and to gain access to thousands of free content!
You can upgrade to
VIP membership
and browse our site ADs-free. To get VIP membership
click here
.
Not sure how to disable AdBLock? Follow this tutorial:
How to disable AdBlock
CSGO Hacks Undetected Free
Revamp Your CSGO Game with Aristois
Aristois cheat is a popular choice among cheaters due to its variety of features, including legit aimbot, ESP, bunnyhop, and more. Compiling the cheat is a simple process that involves downloading an IDE, including LUA and imgui freetype, and pressing the build button. For those looking for CSGO hacks, Aristois and others can be found at hackshub.co/csgo-hacks-and-cheats.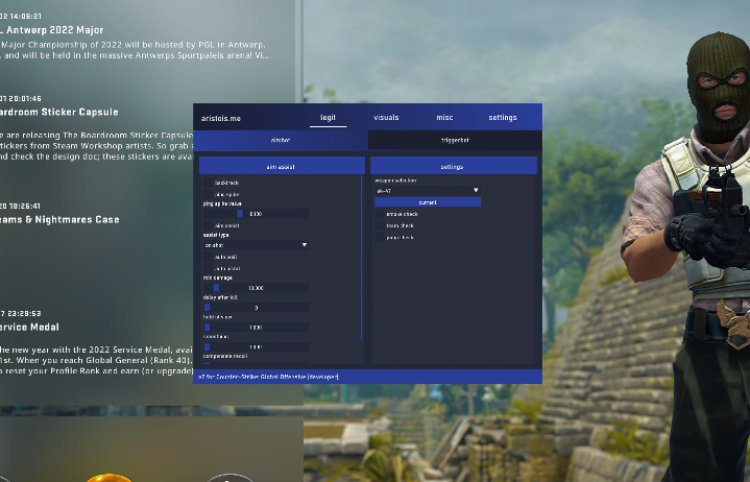 Aristois for CSGO
What are the main features of Aristois cheat?
Aristois cheat has a variety of features that make it a popular choice among cheaters. These features include:
Legitbot: This feature includes a legit aimbot with aim assist that can be configured for every weapon. It also has a simple triggerbot.
Visuals: The cheat includes ESP for players, weapons, bomb, and more. It also has chams and a very nice looking ESP preview.
Misc: This feature includes bunnyhop, rank reveal, agent changer, and other related stuff.
Settings: The cheat allows for saving and loading cheat configurations.
How can you compile Aristois cheat?
Compiling Aristois cheat is a simple process that can be done by following these steps:
Download and install an IDE such as Visual Studio.
Include LUA and imgui freetype stuff into the project.
Press the Build button in the top of the VS interface.
You now have a compiled DLL. Have fun!
If you're looking for CSGO hacks or more cheats like Aristois, you can find them at https://hackshub.co/csgo-hacks-and-cheats. The download link for Aristois cheat can be found at the end of this article.